Dear Reader,
Thank you for purchasing the book


We would like to offer you a
GIFT
Online Introductory Mini-Course
ADAPT | Online Introductory Mini Course
overview
This course aims to help understand and apply the knowledge of the book "ADAPT".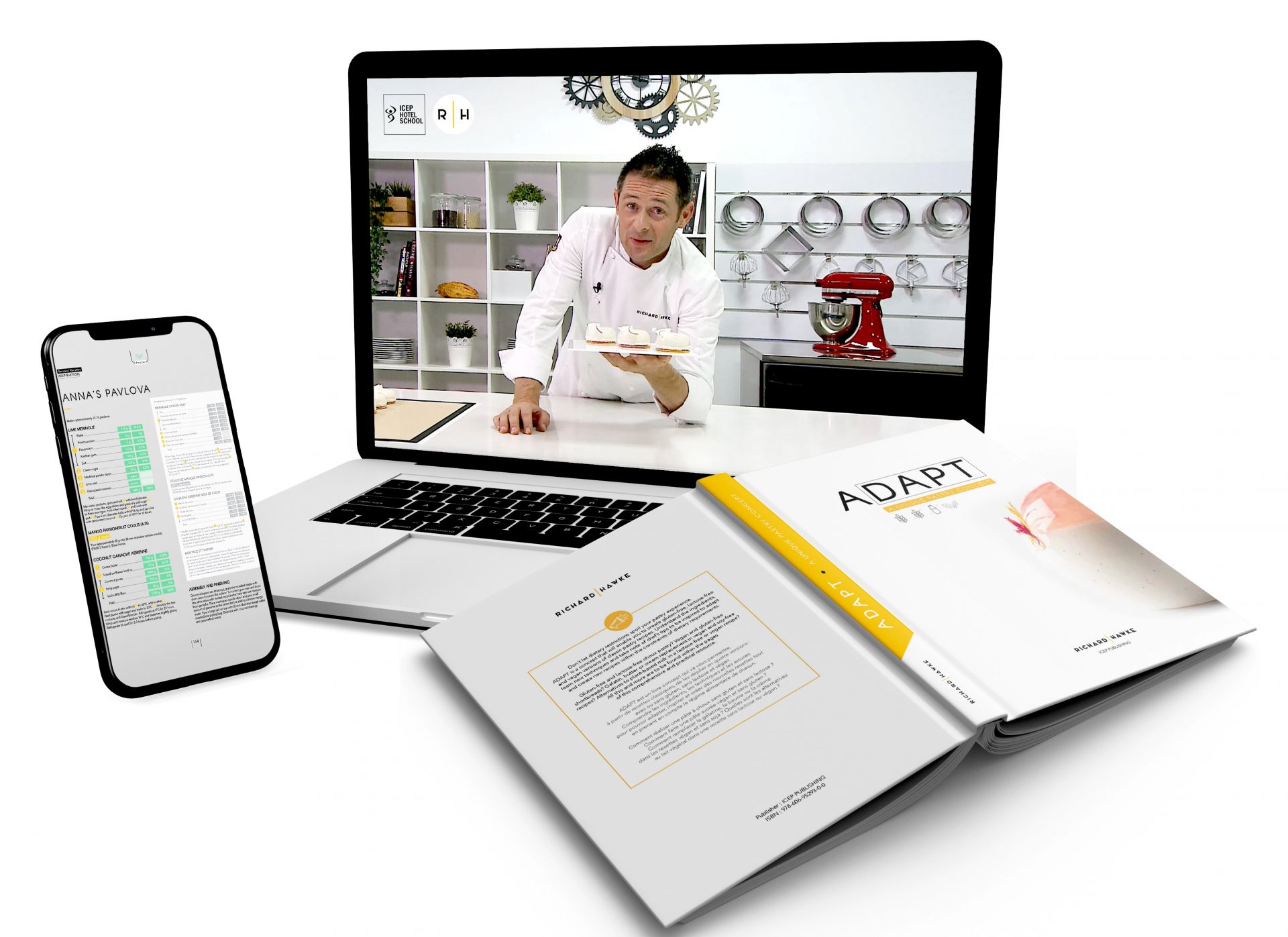 Get free access to this Online Introductory Mini-Course - step by step demonstrative video lessons with Chef Richard Hawke:
To better understand the new ADAPT comparative recipe design;

See step by step how the recipes are created;

Make vegan base recipes like: meringue, fruit coulis, ganache.

Learn new techniques, tips and tricks Chef will share with you.
CLAIM YOUR GIFT

STEP 1:
To access your gift click the button below to Create New Account.
If you already have an account, then Sign In to your account.
Make sure to use your best email address, we will send you the access link and instructions via email.
STEP 2:
Share the pastry inspiration on Instagram or Facebook!
Post a Photo/Selfie or Video with you & your copy of ADAPT
tagging: @richardhawkepastry and @icephotelschool.

and enjoy :)